High Frequency Off-Grid Solar Inverter

Descriptions
Ecener is reputable pure sine wave off grid invertermanufacturer in China. Ecener's high frequency off grid pure sine wave inverteris ideal choice for you. The inverter manages power flow of your solar system, convertingdirect current from solar panels to alternating current needed by your electricappliances, etc.
DC power, say direct current power, is the kind of powergenerated by solar panels also stored in batteries. However, you cannot use DCpower directly to supply electricity to electric appliances for your householduse, and you need an inverter to do the job.
AC power, say alternating current power, almost needed byall electric appliances for your home uses. An inverter converts DC power from solarpanels or batteries into AC power so you can power your lights, laptop, TV, iceboxand other electric appliances.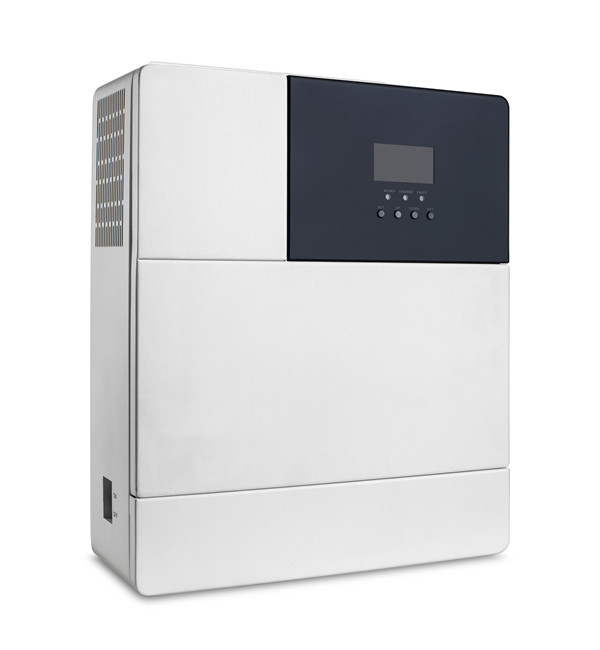 Why Pure Sine Wave?
Pure sine wave inverter provides "purer" power than modifiedsine wave inverter. Pure sine wave inverters produce better quality electricityoutput, almost the same as the Grid and even better.
Modified sine wave inverters produce low quality electricityoutput:
l Maylead to overheat and breakdown of electric appliances such as well pumps,motors, etc.
l Maydamage laptop.
l Leadto undesired sound on a stereo, affect video and audio quality of TVs.
Pure sine wave inverters can avoid all of the above-mentionedissues, that's why we suggest pure sine wave for our clients.
Features
l Firstchoice for off-grid homes and larger-scale solar systems
l Moreexpensive
l Mandatoryfor on grid solar systems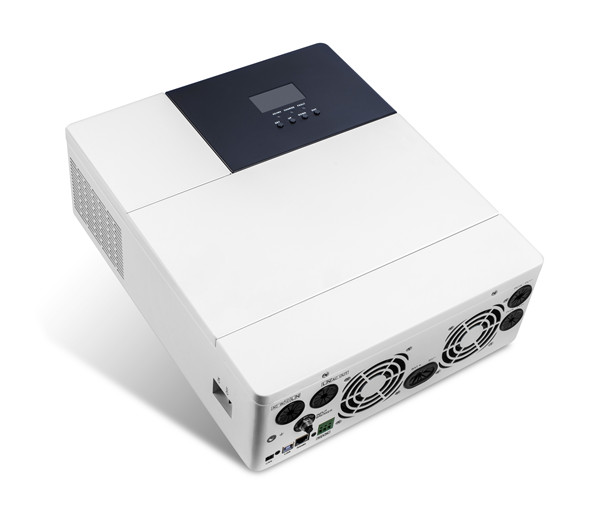 Specifications
| | |
| --- | --- |
| Power | 300W to 8000W |
| Type | Pure Sine Wave |
| Total Harmonic Distortion (THD) rating | 5% or less |
Warranty
1 years manufacturing warranty
Certification
l UL1741: Inverters for home use
l UL458: mobile inverters for yachts, RVs and camping
l CSA107.1 Canadian standard
l IEEE1547: International standard
l CE:European standard
l ISO9001
What's the difference between off-grid inverter and on-gridinverter?
An on-grid inverter turns DC power from solar panels intoAC power, and sell extra electricity power to the grid for bonus.
It's much easier to connect on-grid inverters with wire becauseyou only need to wire the inverter and solar panels together. Some on-gridsolar systems attach batteries on the inverter, but most of them don't have powerstorage batteries at all.
However, off-grid inverter must have a battery to realizeits basic function. Off-grid inverter works like this: the batteries store DCpower produced by solar panels first, and the inverter inverts DC power fromthe batteries into AC power for your household use.
Therefore, off-grid solar systems are more complicatedthan on-grid solar systems. It needs more job to wire and install off-grid solarsystems due to the connection of different parts like solar charge controller, batterymonitor and AC and DC circuit breakers.
There are a lot of relevant parts for off-grid solarsystem such as: battery monitor, surge suppressors, breakers, remote controls, andattachments, etc.
How to choose a suitable Off-Grid Inverter
1. Figure out Inverter Size
You need to figure out the volume of power you need. Justmake a sum up of all your lights and electric appliances to calculate how manywatts you need.
For instance: Suppose you need 200 watts for energysaving lights, and 500 watts for TV, 600 watts for icebox. In total 1,300 watts.In that case, we'd suggest at least 2,000 watts to leave room for more due tothe reason you may need additional electric appliances.
Common Off-Grid Solar Inverter Size
| | | |
| --- | --- | --- |
| Item | Inverter Size | Application |
| 1 | <1KW | Suitable for small size, occasionally used cabins with light, phone, laptop, and less electricity consumption appliances. |
| 2 | 1-2KW | Small cabins with lights, phone, laptop, TV and icebox, etc. |
| 3 | 2-4KW | Cabins and small homes |
| 4 | 4-8KW | Most off-grid homes, providing power for most residential well pump |
| 5 | 8-16KW | Off-grid house, farms, and small commercial buildings. |
The most widely used inverter size is 4kW and 8kW. Mostof the inverters can be combined to form higher power output.
2. Choose Pure Sine Wave Inverter, Not Modified Sine Wave
3. Study Technical Data
l InvertEfficiency
l Consumable
l Surgecapacity
l Batterycharger output
l Temperaturerange
l ManufacturerWarranty
4. Studythe Features
l Charger
l On-gridcapacity
l Automaticgenerator starting