MPPT Charge Controller

Descriptions
MPPT charge controller definition: MPPT solar charge controller's job is to regulate the charge of the battery, monitoringthe voltage generated by solar panel in real time, and detect the maximum voltage,so that the system can charge the battery with the optimum electricity output.
In other words, MPPT solar charge controllers can maximizepower output from solar panels and make your solar panels to run at their maximumpower output voltage, increasing efficiency up to 30%, keeping the battery safefrom overcharging and prolonging the battery life, driving it automatically to befully charged in the least amount of time. The characteristicof this is most observable at the time of partial cloudy days, and sunlightintensity is continually changing.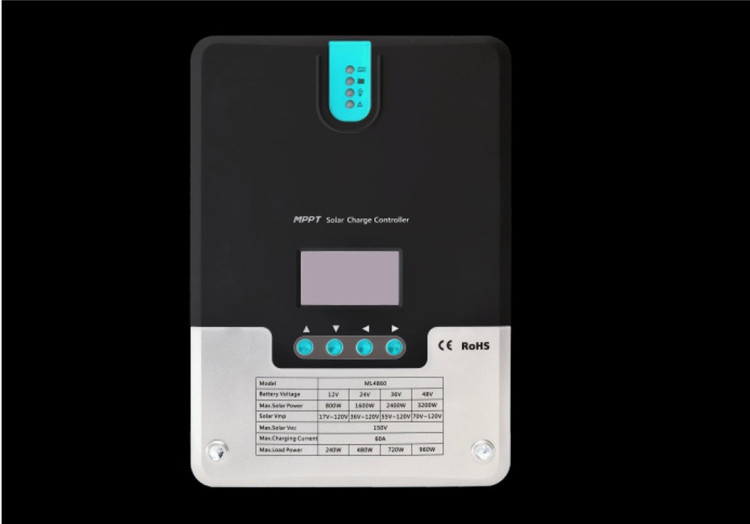 Your total output will increase due to currentmanagement. Since your system efficiency improves greatly, your return oninvestment will be quickly.
Ecener is Chinese MPPT solar charge controllermanufacturer and we supply MPPT solar charge controller low price comparativelywith cost efficiency and quality assurance. Ecener's MPPT solar charge controllerreceived a great number of favorable ratings from distributors and users who buyand define the best MPPT solar charge controller.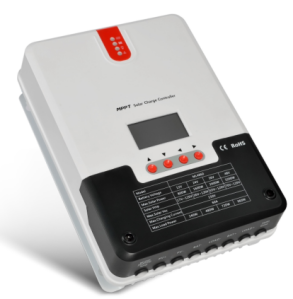 Advantages
l Maximum voltage
l Great efficiency
l High stability
l Increase efficiency more than 30%
l Long working life
Disadvantages
l more expensive
l Larger size
Features
l Various safe protection modes
l Either lithium or lead-acid battery are suitable for use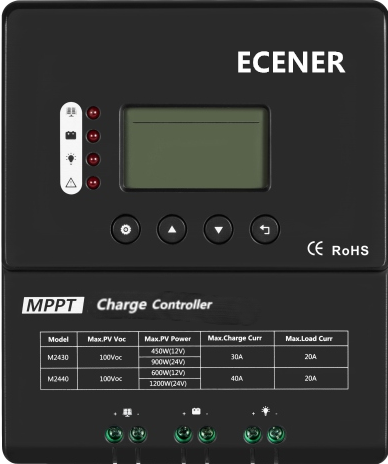 Specifications
| | |
| --- | --- |
| Electric Current | 10A 20A 30A 40A 50A 60A 100A 12V, 36V, 48V |
Warranty
1 year warranty
Certification:
CE, RoHS, FCC, CGC SOLAR, ETL